Fun for party favors, reunions, gift tags or just
because
ancypants
can create the perfect personalized
dog tag for any occasion.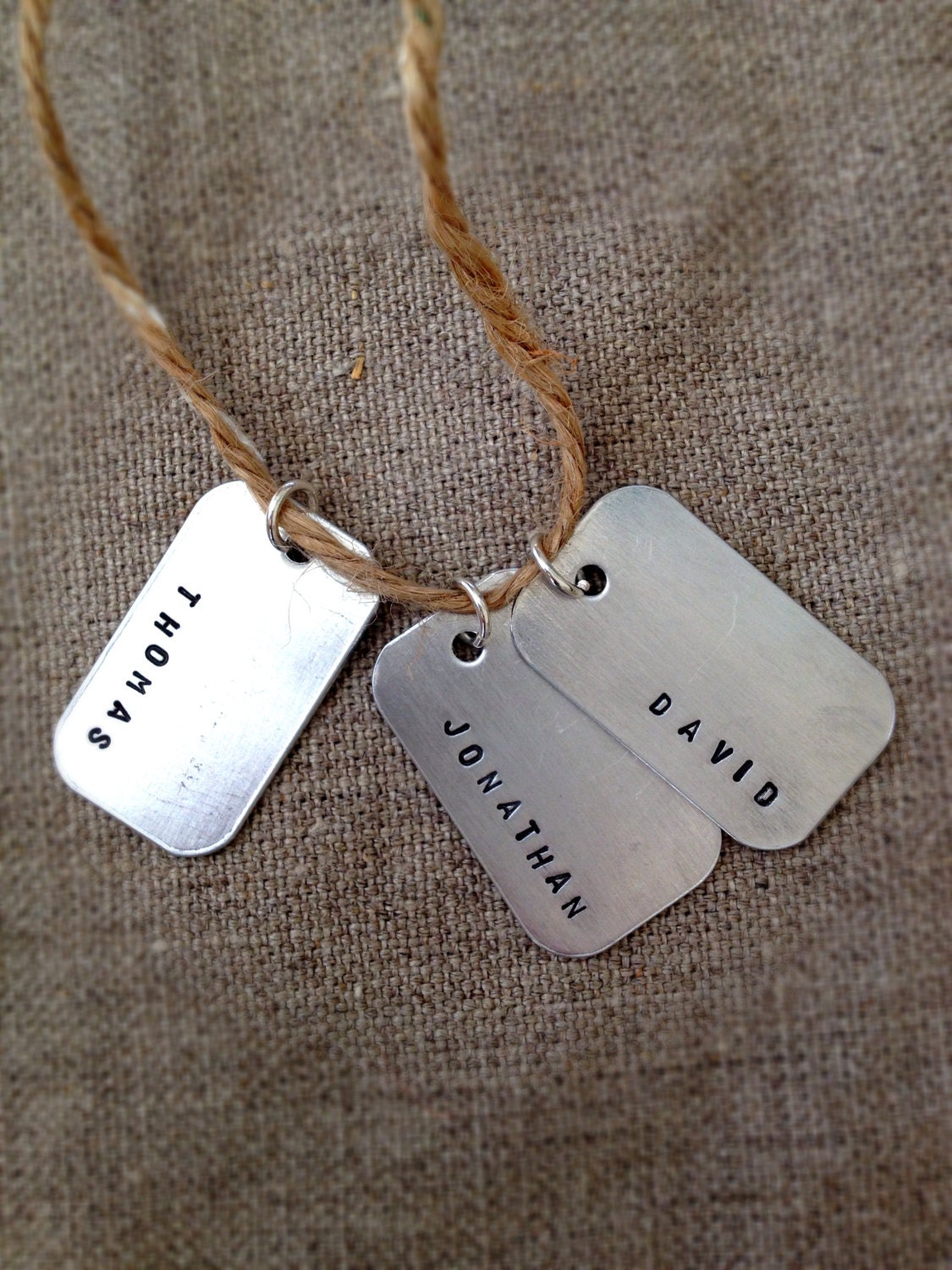 For our trip to Disneyland I wanted the kids to have a fun
souvenir to remember our family vacation as well as information
in case they were to become separated from us. Most of them
know our cell number but for our daughter who doesn't and
in case they forget it in the time of chaos and fear its always
great to have it located on them.
They created a personalized dog tag for each of our older
children with their first name, our cell number and
Disneyland 2013. I love the way they turned out!!!
Check out all their jewelry, tags and custom gifts great
for your Valentine or loved one!
I will get some pictures posted soon of the kids wearing
them after our trip this weekend and let you know their
thoughts on them as well. I can't wait to surprise the kids
with them just before we go to the parks!
UPDATE: The kids were so excited for the necklaces to have
for their Disney souvenirs, we did have one child wander off
when they thought we left an area when we were just next to
them, but we found her minutes later. But we were glad
to have them if needed. They turned out super cute!
**I ordered the dogtags my own, she included extra stamping for two more lines and chains.
All opinions are our own. Thanks!